Chest Cuirass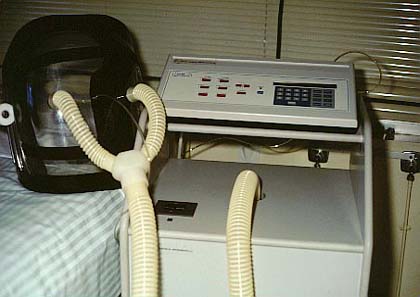 In this case this cuirass belongs to the Hayekoscilator, a negative pressure device that is capable to work at very high frequecies, up to 1000 cycles per minute. With frequencies around 250-300/min and producing minimun oscilations around the thorax (with minimumunchanges in pressure) it works removing secretions. But it also work at normal frequencies as a conventional negative pressure vent.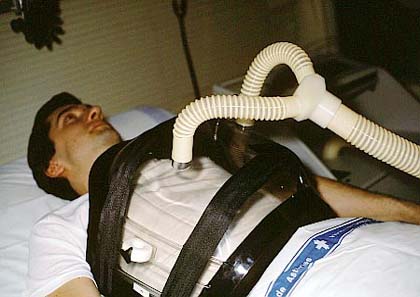 The chest cuirass can be used as shown here in some patients in acute situations not for long term ventilation.
For a detailed personal experience with the chest cuirass and negative pressure ventilation please refer to the following link.